Ad blocker interference detected!
Wikia is a free-to-use site that makes money from advertising. We have a modified experience for viewers using ad blockers

Wikia is not accessible if you've made further modifications. Remove the custom ad blocker rule(s) and the page will load as expected.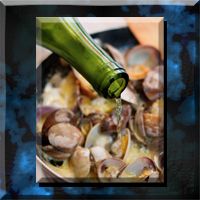 Cooking uses Herbs and Wood in combination with Activate runes and cooking vendor items (like fish).
Cooks are divided in two(2) areas.

Food:
Food provide gamers attack buffs.
For example: an increase in attacks, magic attacks, and so forth…

Sweets:
Sweets provide gamers defense buffs.
For example: increase the defense force, magic defense, and so forth…

Trainers
Cooking trainers are located at: Howling Mountains (Logar) - York Harris 49.8, 42.9
Valley Of Preparation - Dilshufud 61.1, 57.8